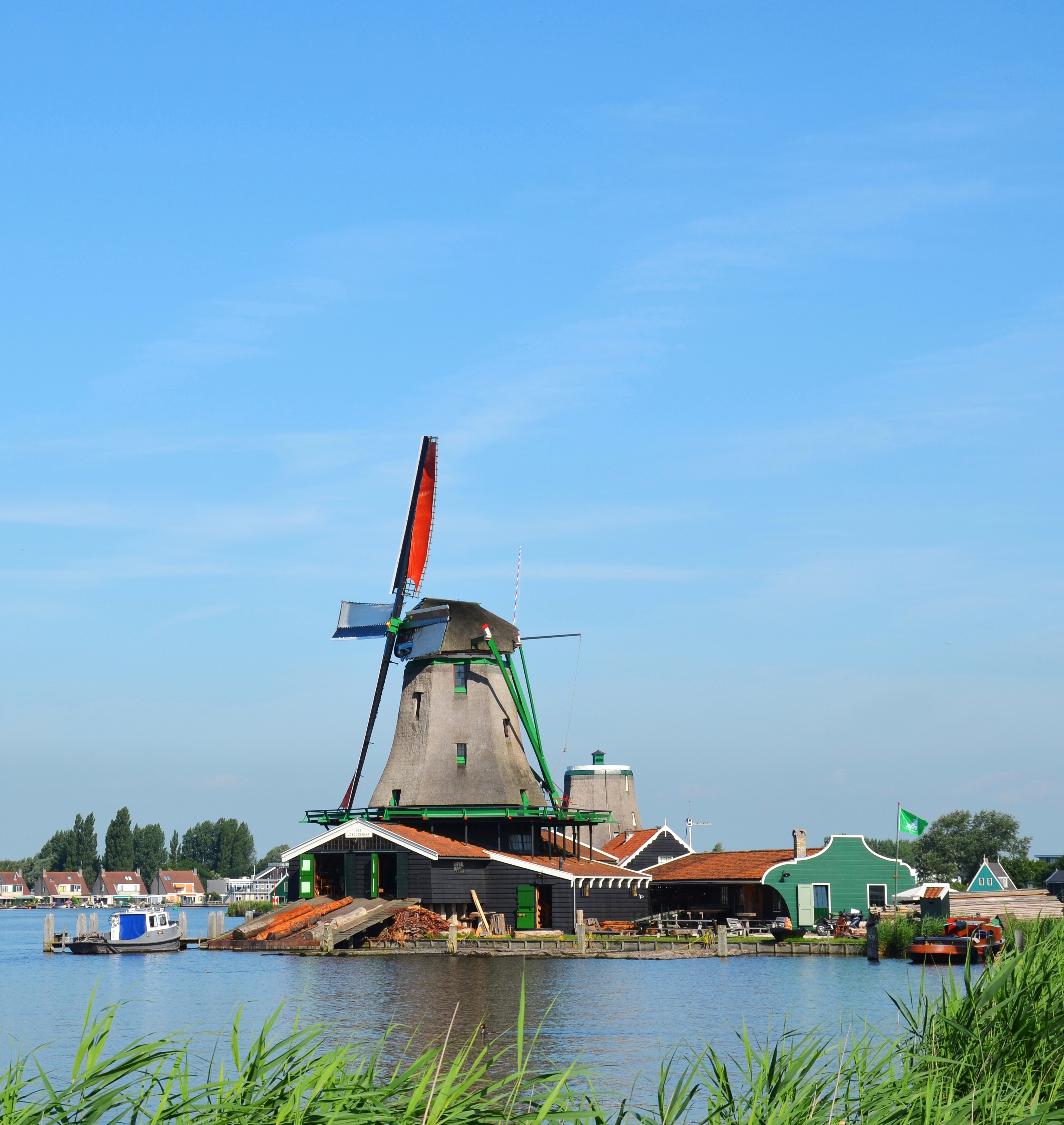 Peter (someday to be called Great) made it one of his main goals to learn what was enabling the Dutch, English, Spanish and Portuguese to build global empires so that he could use that knowledge to transform his backward country. Peter's search for future greatness brought him to Zaandam, which was at that time a shipbuilding centre and one of the world's first industrial areas. Already at that time several hundred windmills were operating in the area, their spinning, cloth-covered sails providing power to mill grain, saw logs imported from Scandinavia into boat timbers and lumber, pump water, and run other early industrial machinery.
What Peter must surely have learned was that ingenuity, mechanisation, hard work, accumulation and clever investment of capital, plus openness to the wide world were fundamental to building broadly dispersed prosperity. The young tsar took a short shipbuilding apprenticeship at Zaandam and lived there for a time in a simple wooden house that has been preserved to this day. Later known for building Russia's first navy and also as a canal builder, Peter must have been impressed, too, by the Dutch Republic's many waterways.
Those coming today to Zaandam and its surrounding region of Zaanstreek will get some hints of life in those earlier days by visiting Zaanse Schans, an assembly of preserved windmills, historic buildings, and museums arranged along the River Zaan embankment. Zaanse Schans is one of the Netherlands' most popular tourist attractions.
A foundation was created in 1961 to develop the area, and each year for the next decade and a half ancient windmills and other structures began to be moved in on low trailers and by boat from across the surrounding Zaanstreek. Visitors can learn about these buildings and the lives of the merchants, farmers, millers, bakers, cheesemakers, fishermen, tinsmiths, coopers,
and others who occupied them. They also can stop in at the original grocery store that Albert Heijn took over from his father in 1887.
That event marked the founding of the Dutch branch of what is today Ahold Delhaize, the Dutch–Belgian holding of grocery and other retail stores.
Several of the buildings at Zaanse Schans are thematic museums. Very popular and deliciously aromatic are the bakery and chocolate museums. Other museums are devoted to clocks and to windmills. Live demonstrations of traditional trades are also featured. These include pewter casting, vegetable oil production, pigment manufacturing from natural materials to be used in producing textile dyes, distilling and, of course, crafting of wooden shoes.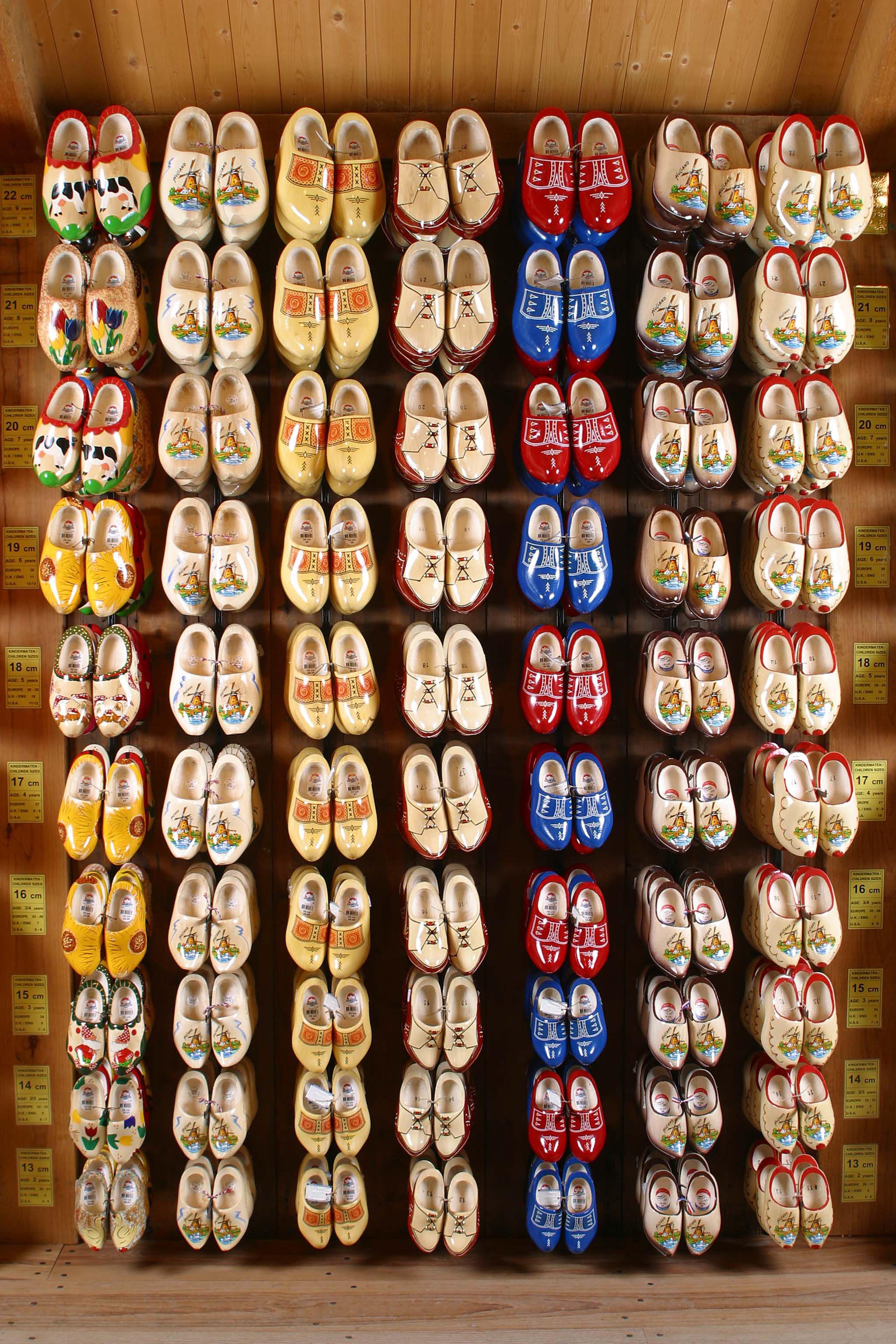 Tsar Peter's house is located not at Zaanse Schans but in Zaandam's city centre. The centre is worth a visit in its own right for the sake of interesting buildings both old and new (and new looking old), shopping, and strolling along the canals. The most-striking architectural work is perhaps the Inntel Hotel, whose façade makes it appear to be a collection of traditional Zaanstreek houses neatly stacked together.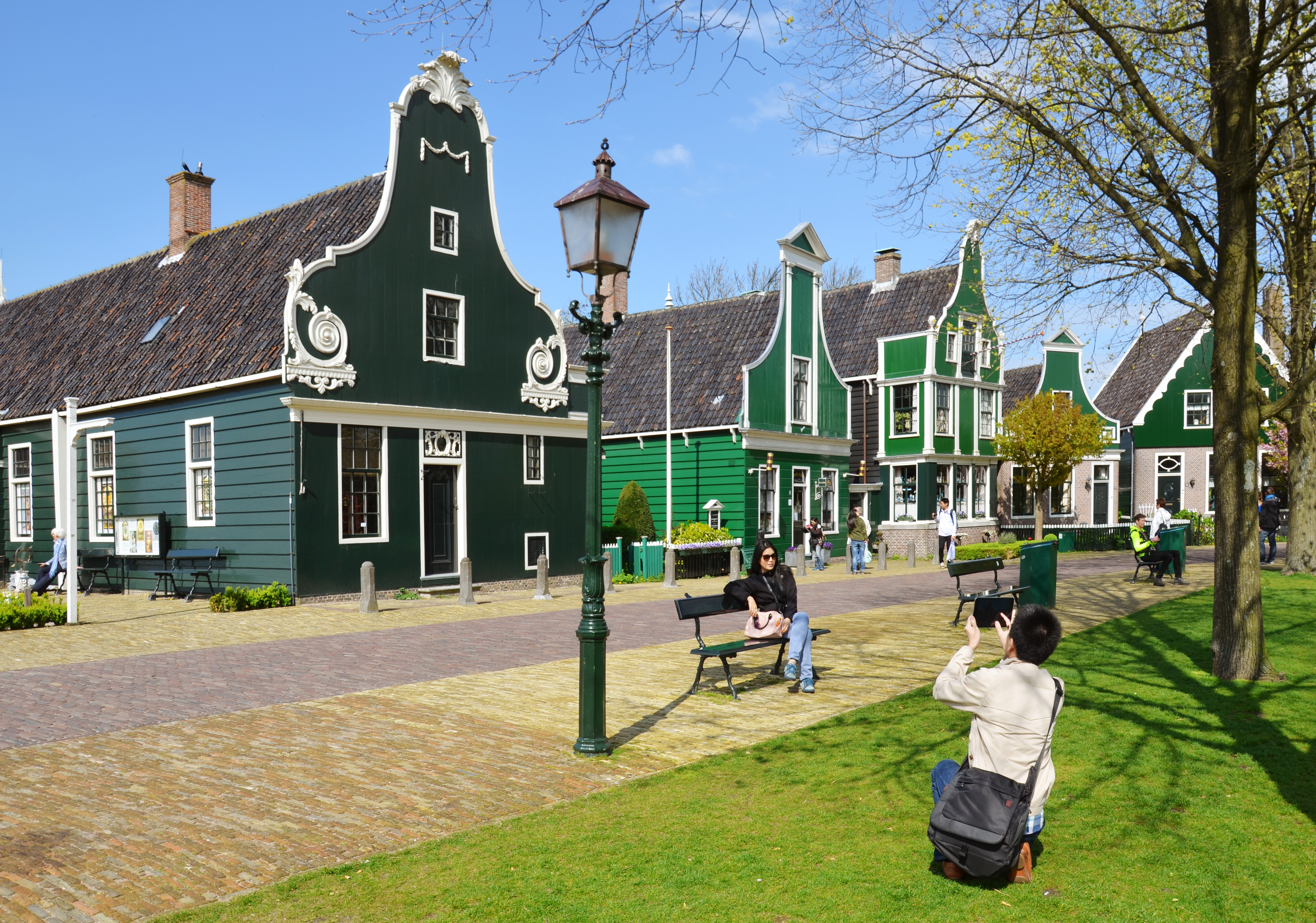 Of course, visiting Zaandam and Zaanse Schans is only one high point of an excursion to the province of North Holland. Lying just north of Amsterdam, Zaandam is today essentially a contiguous part of the Netherlands' capital city. Boat tours of the area are available and, as true of the Netherlands everywhere, there is no better way to see and appreciate the local sites and
culture than to travel by bicycle. There are many, many bike trails and bicycle rentals are available. Popular bike routes pass through a blend of rural, urban and natural area landscapes.
Nearby Amsterdam of course offers numerous attractions, including, for example, the Van Gogh Museum and the Rijksmuseum, which is a national museum devoted especially to history and the arts. The Anne Frank House and Museum as well as the Rembrandt House Museum are must-sees for many visitors. The Albert Cuyp Market is Amsterdam's largest outdoor shopping place. A feast to the eye and nose as well as the palate, this popular market is open Monday through Saturday. Try a caramel-filled stroopwafel with coffee, the famous Dutch cheeses, some pickled herring served on a bread roll with raw onions, and the poffertjes (almost bitesize pancakes served with butter and powdered sugar). Amsterdam's parks (and especially its large Vondelpark), botanical garden, and zoo are also popular. 
A pleasant daytrip from Zaandam can be made to nearby Edam (home of the famous Dutch cheese by the same name) and the adjacent fishing village of Volendam. It is completely feasible to do this trip also by bicycle (22–26 km one way from Zaandam, depending on the choice of routes). Edam is a beautiful village for strolling, and the traditional public cheese market is re-enacted on Wednesday mornings during July and August.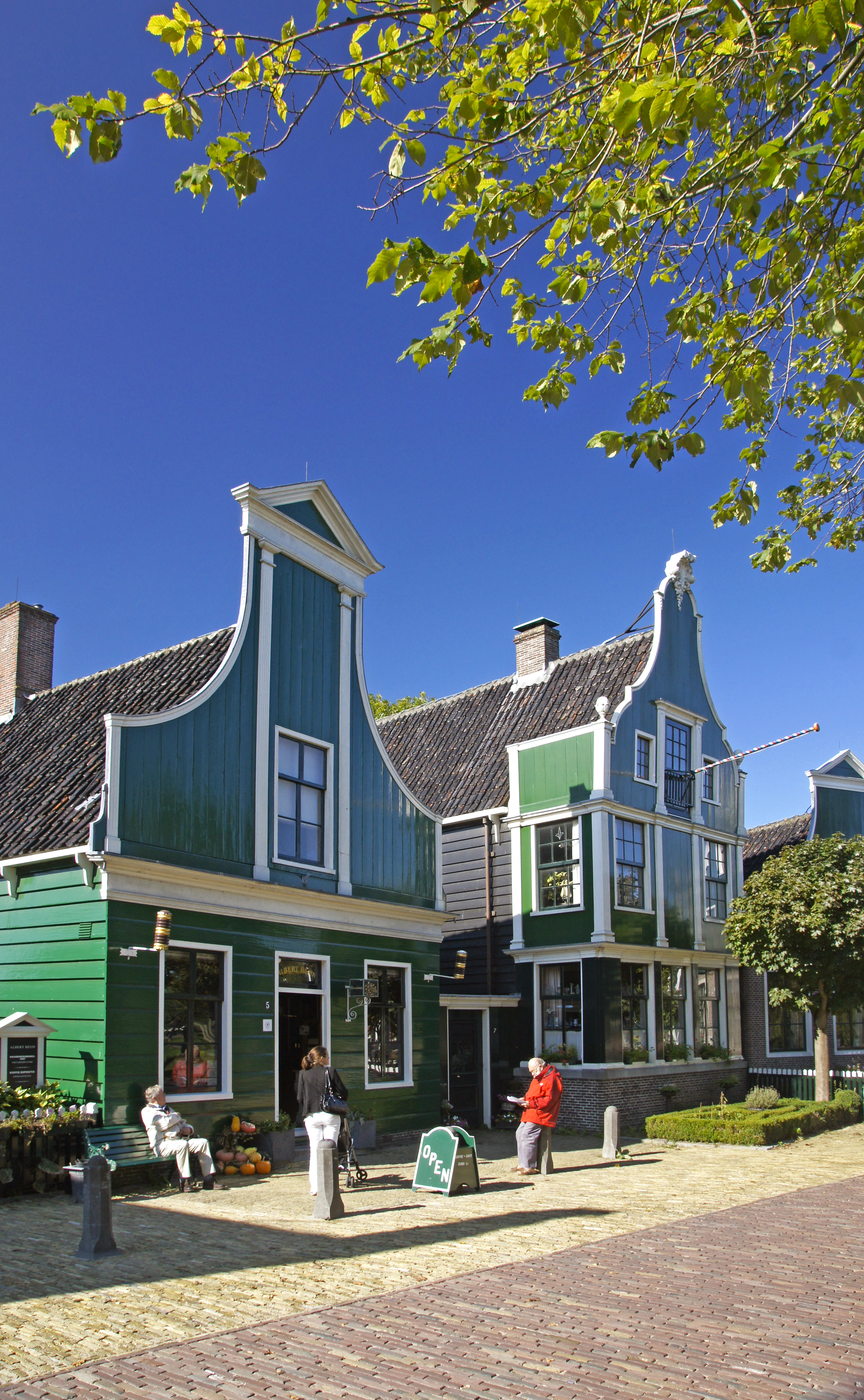 If you would like to see and learn how Dutch-style cheeses are actually made, however, you will want to go down the road a couple kilometres to Volendam and visit the cheese factory there. Volendam is traditionally best known for producing smoked eel, so the visitor will want to be sure and give that a try. 
Although today's visitors to Zaandam may not discover any secrets to their future greatness, they can experience a first-rate sampling of Holland through the ages.