Product availability sets the bar for retail success
Interview with Lutz Mattelson, Director of Business Development at Decathlon Germany
When Michael Leclercq opened his first sporting goods store in Lille in 1976, he had no way of knowing just how successful his young business – known today as DECATHLON – would eventually be. Ten years later, the company was already producing sporting goods of its own and opened its first store outside of France, in Dortmund.
The following decades brought continuous growth, resulting in a need for more advanced and capable logistics solutions. For DECATHLON, this was a vital element of its value chain. The company today operates logistics centres in Schwetzingen and Dortmund. Now, a brand new logistics centre at VGP Park Berlin-Ludwigsfelde is taking shape to become the sports company's third location.
In a recent interview, Lutz Mattelson, director of business development at DECATHLON Germany, spoke about the company's recipe for success, as well as the role and requirements of logistics as part of the overall business strategy.
Mr. Mattelson, DECATHLON has over 93,000 employees and about 1,400 stores across more than 40 countries. What makes the company special? What was it that the founders hit upon and the specific demands in the market that they were able to satisfy?
The founders, all of whom came from the Leclercq and Mullierz families and are themselves still today owners of the business, had a clear vision: providing athletes the best value for their money while building a company driven by vitality, responsibility and a free spirit. These values continue to be instilled in everything we do today, 40 years after DECATHLON was founded. That's why all of our employees worldwide share the same philosophy. The products that we, as a vertical retailer, develop, produce and distribute ourselves allow us to be 100% sure that we know and understand exactly what we're selling. We can offer athletes the best possible products for the most reasonable prices. That had been a gap in the market not only in Germany, but in many other countries, too.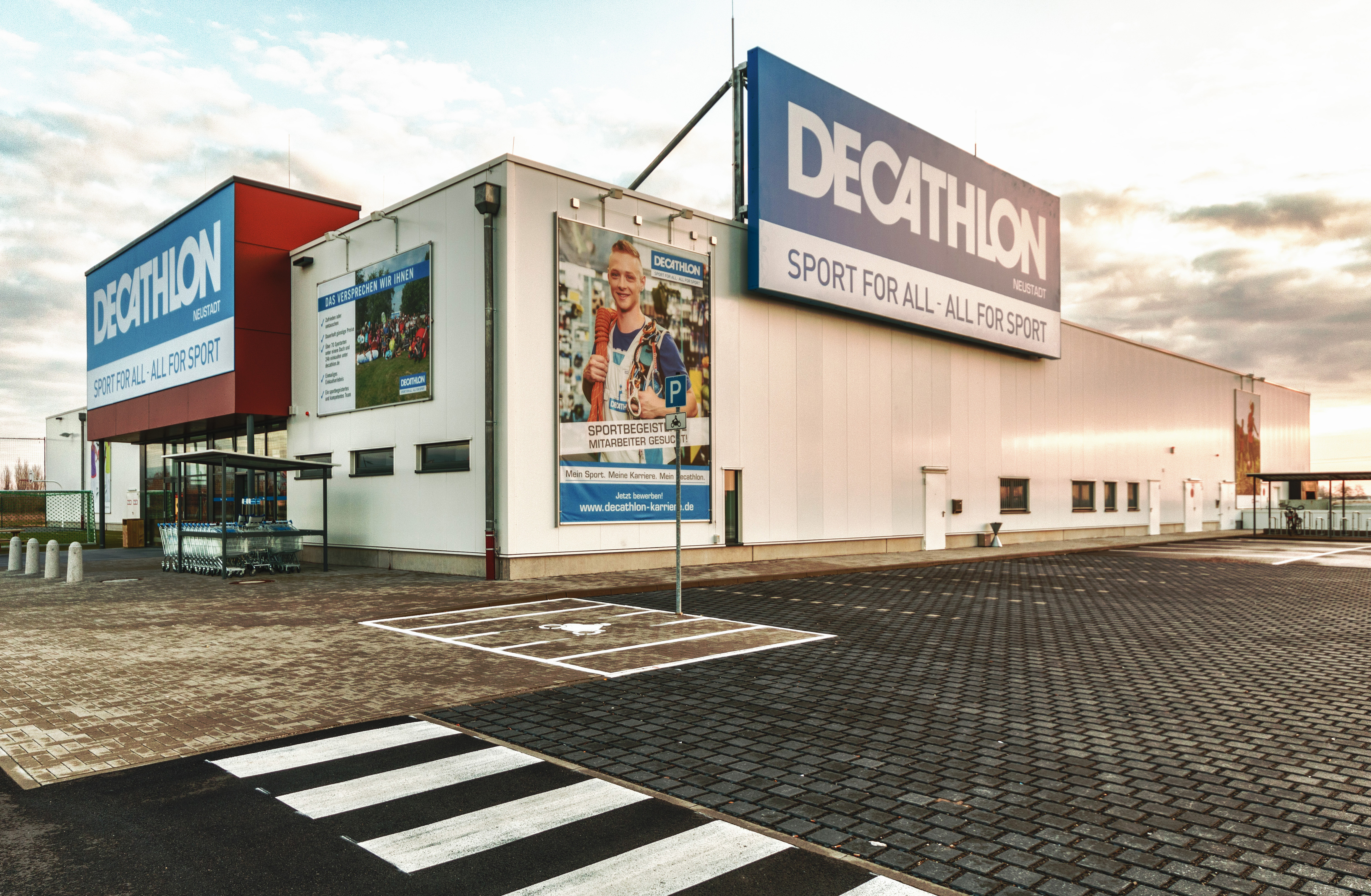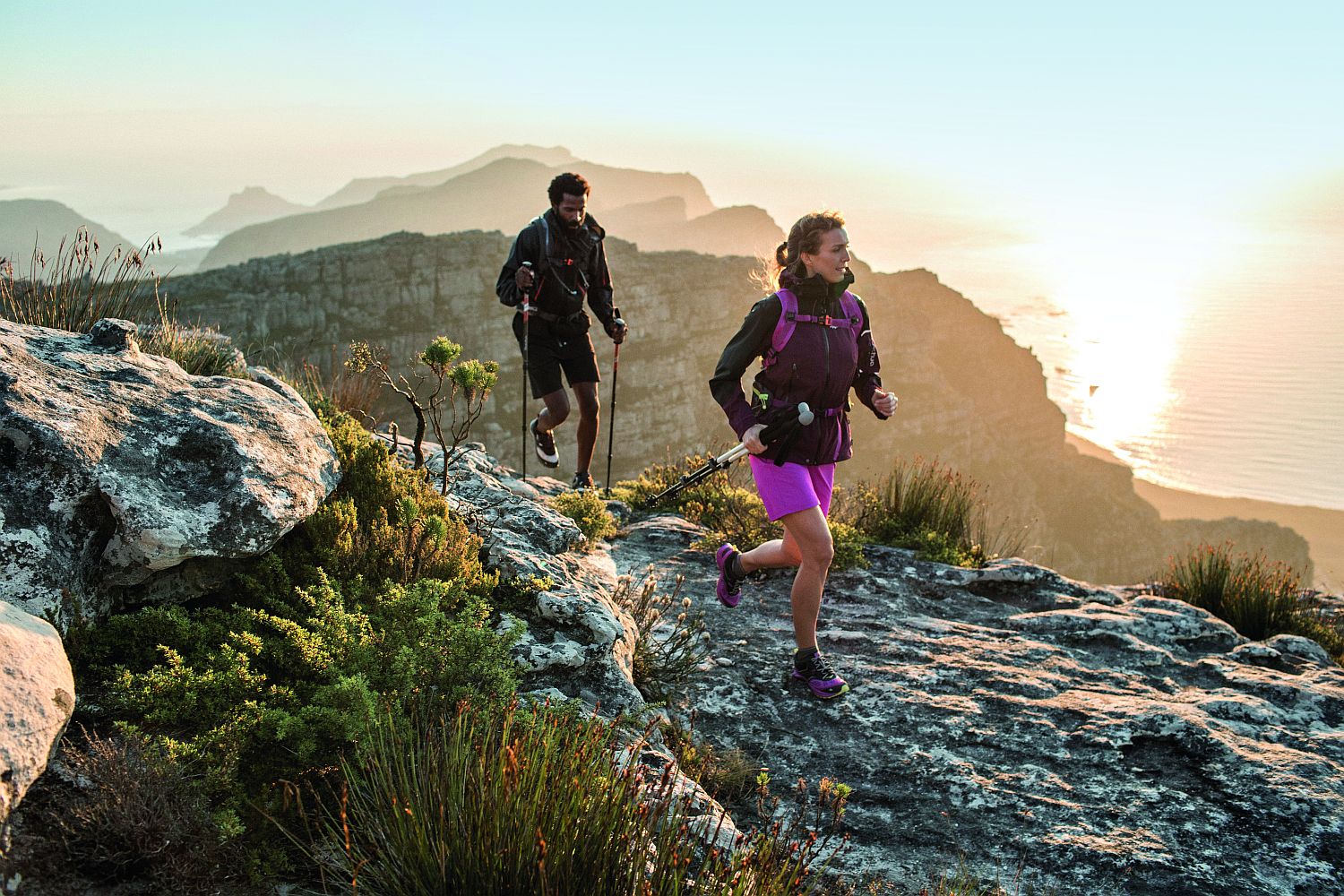 Disregarding the e-sports niche, sports still remain very physical in nature: customers want to touch, test and try the products. What does that mean for DECATHLON in the era of online selling? What mix do you bring to the market today?
DECATHLON has pursued a fully cross-channel strategy for years. That means we enable our customers to choose where they buy their DECATHLON products. We have stores in different sizes and with different product focus, plus we offer e-commerce, click and collect, same day delivery, and more. The close linkage among all of these is our advantage. It allows an athlete, for example, to obtain information about a product online and then to touch, test and purchase the product in the store afterward. And because we know that the "real" product test happens only when athletes actually put the product to use, we offer a universal, 365-day right of return. This gives the customers ample time to convince themselves that the products themselves and our price:performance ratio are up to par.
In addition to your "regular" branches, you also operate "Connect Stores" that have less space but are located at highly frequented, more convenient locations. This has enabled you to grow the overall number of stores yet again. What kind of logistical challenges does that model bring?
Generally speaking, we'd like our network of stores to be user-centric. That means having the right store concept in the right location, which is where athletes need DECATHLON products most. We want to be right in the middle of it. Maybe a customer wants to have an extensive in-store shopping experience with the family today but then purchases the product online tomorrow as a "click and collect" and picks it up (or exchanges it) in a Connect Store on the way to work the next day.
Our diverse range of store concepts provides one of the most convenient ways to buy our products. Building the necessary infrastructure needs to be our task and priority and not, as is so often the case in stores today, a problem for the customers to deal with. Especially in big cities like Berlin we have built true networks. Products that are not available in smaller stores can be delivered to a different location on the same day. This means the large stores operate as a kind of logistics hub.
Today, the availability of popular products at whatever time is most convenient for customers is the standard for businesses and theirs logistics. That's why an efficient link between large, regional logistics hubs and small, local logistics hubs, in addition to reliable delivery services for the last mile, are essential to what DECATHLON does.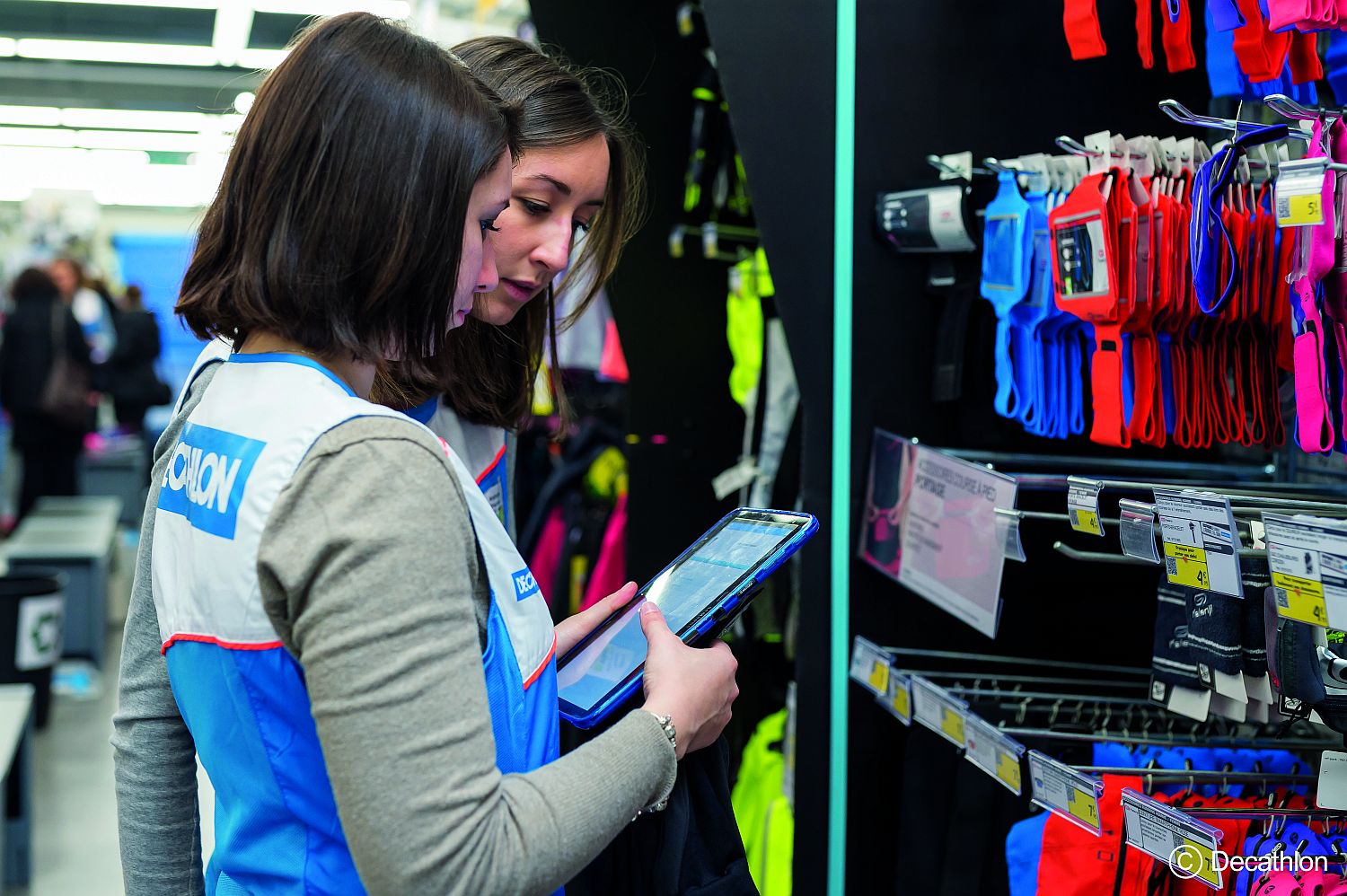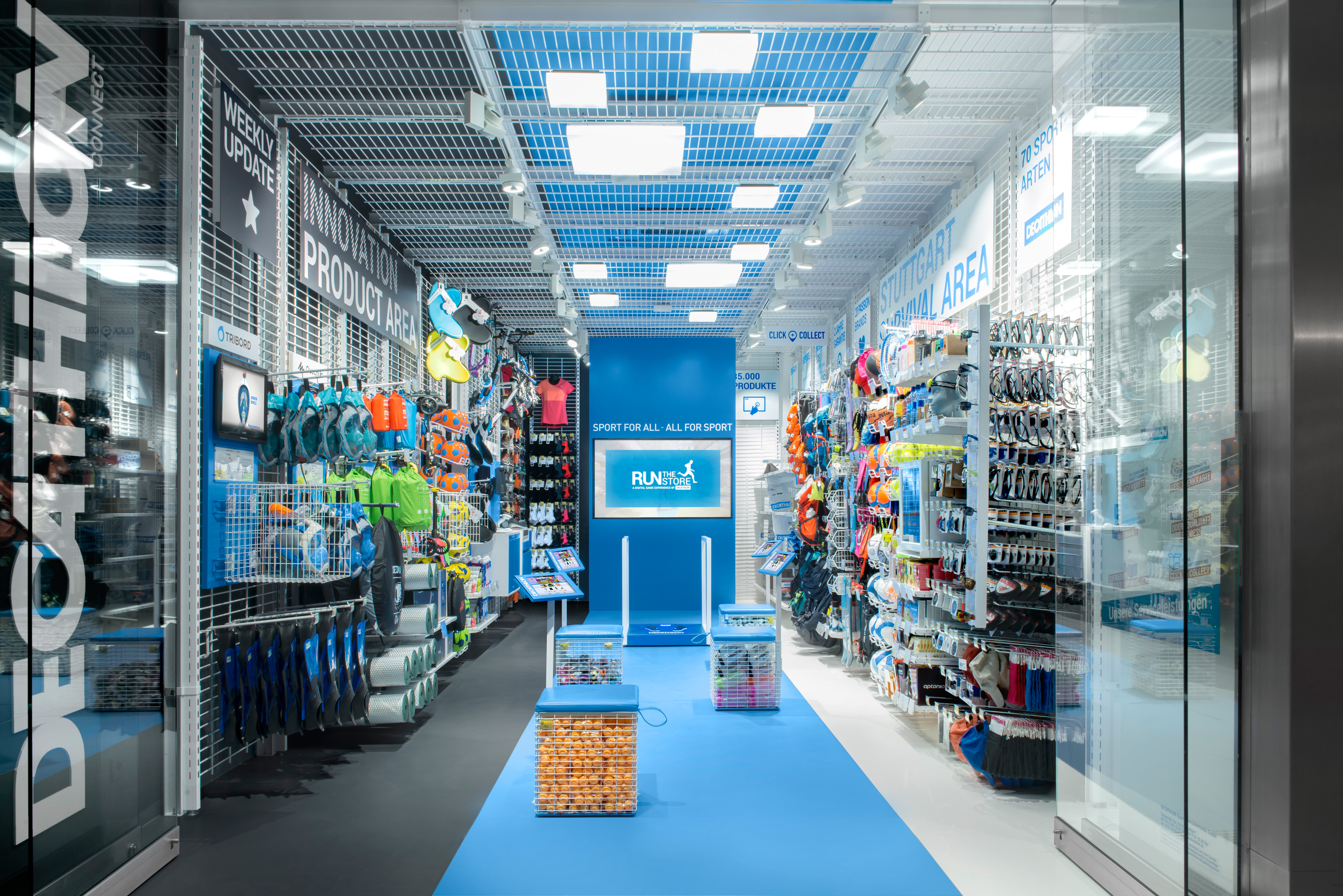 You promise to guide your products from the idea stage through to being sold in the stores. You operate your more than forty worldwide logistics centres yourself, including the two – and now with Berlin, three – in Germany. What's behind this philosophy? Why is it so important to be responsible for your own logistics operations? Is it about sustainability? Or simply proximity to customers?
Our 40 logistics centres move about 800 million products to our customers in 70,000 containers. Logistics constitute a vital element of our entire value chain and, thus, of our customer satisfaction. Experience has shown us that owning core logistics processes is far more efficient than outsourcing them. This results in more flexibility and higher quality. And it guarantees that we have more control over the future challenges that the retail industry will surely continue to face. It allows us to be closer to the customers and put their needs at the centre of our business. Solid, self-operated logistics operations are the backbone of our continuous growth and development.
In addition to customer proximity, sustainability is also an issue for us. More often than not, sports are all about being close to nature and require clean air, clean water, and a healthy environment. That's why protecting the environment must be of utmost importance to us – and not only in terms of logistics but also in manufacturing. Logistics can set down major milestones in this regard. For example, we recently installed a huge photovoltaic system at the warehouse in Schwetzingen that saves 437 tonnes of CO2 a year. We also were focused on energy efficiency while constructing the new distribution centre at the VGP Park in Berlin, and our stores are always built to be as sustainable as possible, too. 
VGP will build a new logistics centre for DECATHLON in VGP Park Berlin (Ludwigsfelde) with total warehouse and office space of approximately 45,000 m2. From 2020, DECATHLON will manage its distribution of goods for the entire north-east of Germany from the VGP Park south of Berlin.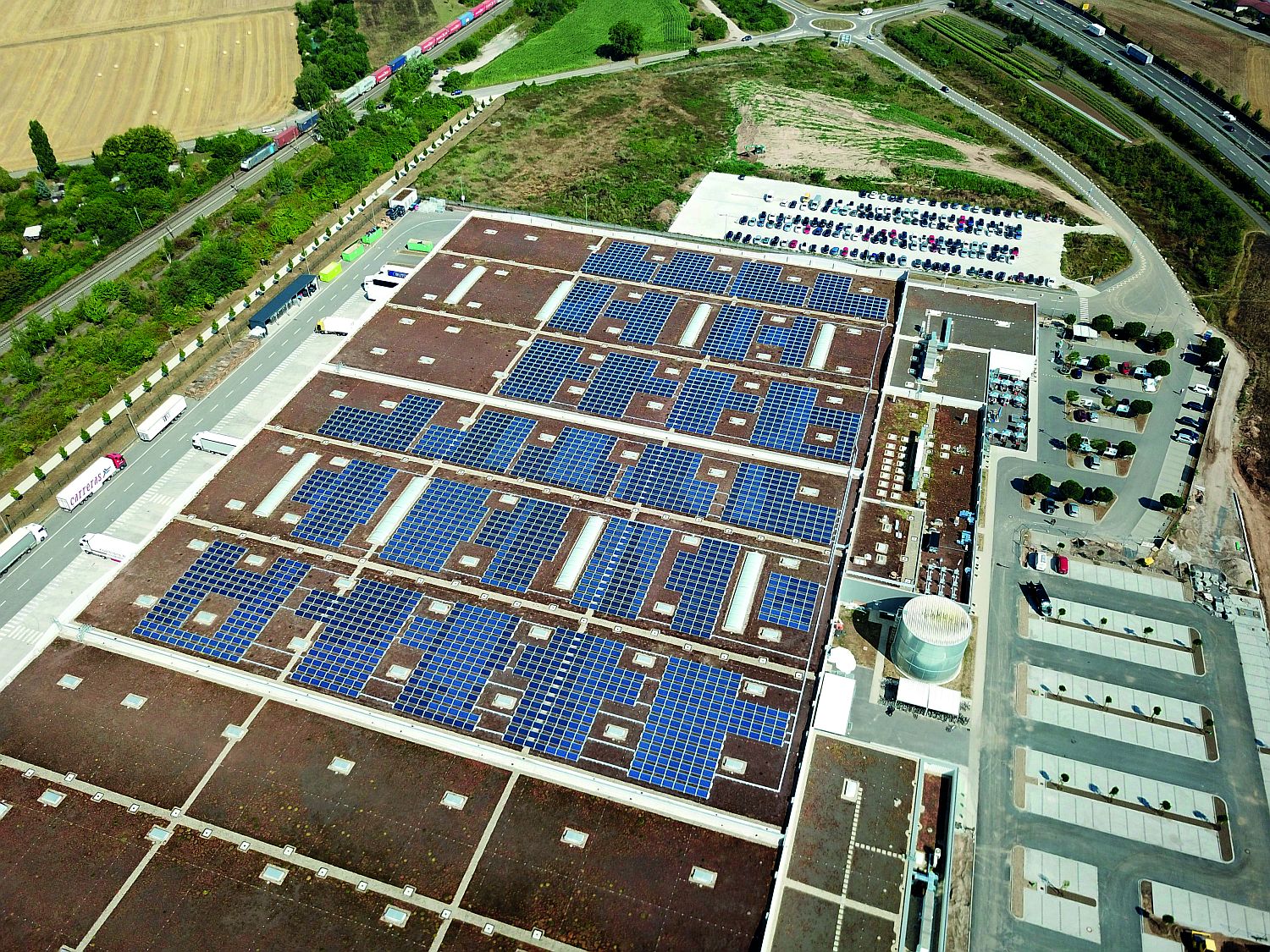 What is most important when it comes to equipping your logistics centres? For example, how much flexibility do you need in order to have room for expansion if you have to increase capacities?
In a day and age when good logistics properties are hard to come by, DECATHLON stands in competition with many other companies. And the same is true in regard to what we must offer to our employees. Therefore, we put employee satisfaction at the forefront. That means specifically to have things like good connections to public transportation and small sports parks for occasional games during breaks and for team events. We also find proper lighting, larger window area, and heating of the industrial floors to be important. In terms of employee safety, we surely have expectations that are well above average. And of course functionality mustn't be forgotten, either. People familiar with our DECATHLON stores know that we have a very flexible and modular setup. The same concept can be found in our logistics centres. Our contractual options to expand the building or add additional mezzanines give us the flexibility we need to develop according to market demands, and especially those related to the growth of our stores. 
Looking to the future, and aside from market share and overall sales, where do you see DECATHLON in three to five years? Where do you see retail as a whole? What kind of further developments in logistics can you imagine?
I've always been a big proponent of brick-and-mortar stores. The retail industry has been exposed to new concepts and external influences for decades now, all of which have led to universal, cross-channel adaptation in one way or the other. Individual concepts have worked, even if with some modifications. That's still how I see it today. A person needs to stop tilting at windmills and demonising the online marketplace as some sort of "enemy". It's about tackling the subject constructively and finding solutions. Maybe the best opportunity comes in boldly trying new approaches. That's what we're doing with our DECATHLON Connect Shops, for example – we've joined together the advantages of both online and brick-and-mortar stores. And we can say that for us it works.
We need to get our products to our customers at the right time and in the right place. In times when the online marketplace is expanding, that becomes more important than ever. And in order to do that, we need automation and the application of technologies generally. Otherwise, we simply won't be able to manage the sheer volume of products over time. Similarly, our employee profile has shifted away from mundane picking activities and more toward being true process optimisers.
In relation to developments in logistics, I'm convinced that the value-added optimisation of retailers will contribute continuously to more efficient, more customer-centric logistics systems. Process optimisation, automation, and reducing costs not relevant to the customer are just a few key areas.
Since the beginning of this year, we've relied on rail transport as an alternative transportation method to improve product shipments to select cities and stores. Both economically and ecologically, this is an attractive alternative. Only the last few miles are still reserved for trucks. Furthermore, some of our European warehouses now get deliveries from Asia that come directly by rail. For us, that means more flexibility and improved customer proximity. And we shouldn't forget about the ecological benefits of eliminating cargo ships from our logistics chain. Although delivery loads are smaller overall, the flexibility in making products available to our customers has improved because delivery times have been drastically reduced.