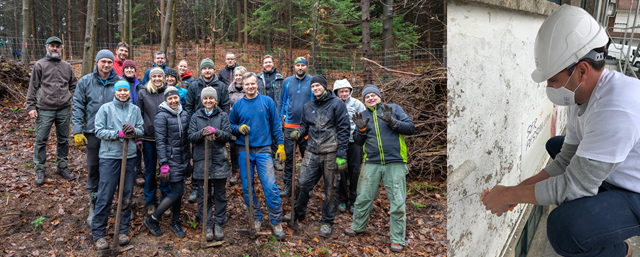 VGP in the community
Through initiatives organized and tailored by local country and VGP park management teams as well as through the VGP Foundation, VGP focuses on the objectives of providing access to education and fundamental care, supporting the growth of local economies, delivering projects that enhance biodiversity and the local environment, and protect the local cultural heritage.
For any new VGP Park close cooperation with the local community is an integral part of our strategy.  Preferably jointly with the local municipality we define the objectives for the new development based on social and economic integration, accessibility and enhancement of public transport infrastructure and protecting and enhancing the ecological environment.
With the projects underway we have achieved amongst others the following outcomes:
120 disadvantaged youngsters supported in education and chances in society through Tajo initiative
Protecting insects by helping educate 32 'insect ambassadors' at NABU
Protecting local cultural heritage sites at our park locations or elsewhere in communities
Creating jobs fit with the local social fabric of the community
Organizing a Community Day each year in each VGP country with employees doing volunteer work in the local community
TAJO wants to make a significant contribution to the emancipation and integration of youngsters with a socially vulnerable background in Ghent. The initiative TAJO Ghent wants to offer an attractive, varied and accessible after-school educational programme to disadvantaged youngsters in order to increase their chance for a successful career education and diminish the risk for premature school drop-out.
TAJO seeks to guide several hundred disadvantaged young people from 10 to 14 years living in the Ghent region in order:
to give them a perspective on their future
to support them in standing motivated, with self-knowledge, resilience and self-confidence in life
to facilitate integration in society by stimulating a positive self-image and developing social skills
to guard them from demotivation, school failure, delinquency, youth unemployment and radicalisation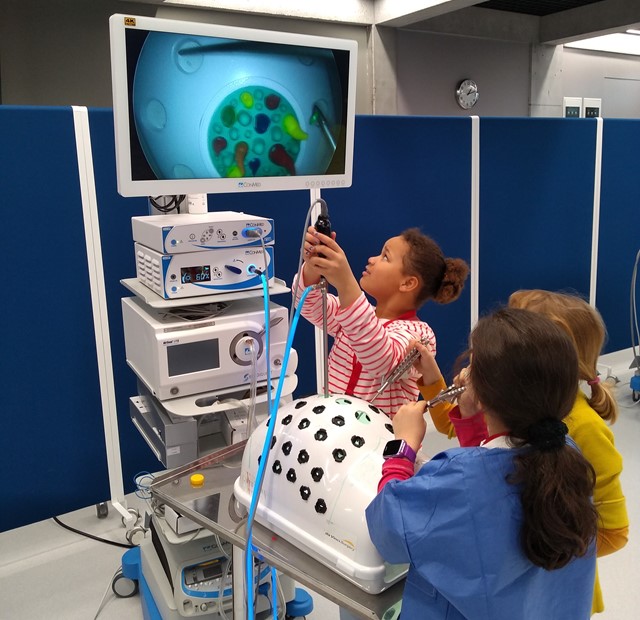 The insects in their diversity are not only an irreplaceable food source for birds, bats etc. Almost all wild and cultivated plants are pollinated by insects.
In order to draw attention to the dramatic situation and the enormous importance of the six-legged creatures for us and our environment, NABU has called for an interactive campaign - "The Insect Summer".
All interested parties, both NABU activists and external insect fans, can apply as insect scouts to help NABU groups on a voluntary basis. The main tasks of the insect scouts are to enthuse the participants for the world of insects with enthusiasm and verve, to support NABU as much as possible in the case of identification of insect and to represent NABU well in case of press inquiries for participation.
The project also aims to build up a network of people with an interest in insects for nature conservation work and to bind them to NABU. At best, this will create a network of interested people who will work for the insect world in NABU in the long term.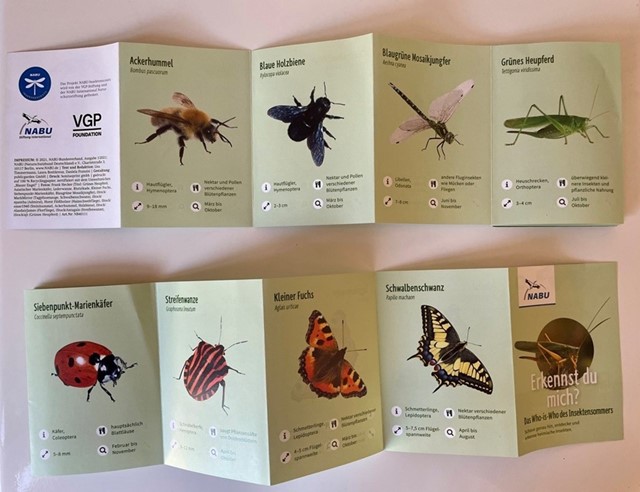 The VGP Community Day is an initiative designed to engage many employees in volunteering for a local community or charity. The pilot projects in Czech Republic and Portugal were very well received and the concept is being rolled out to VGP's other markets in 2022.
For the Community Day in Czech Republic, 250 trees were planted by 18 VGP volunteers accompanied by the Ivan Dejmal Foundation in Jizera mountains. VGP Portugal organized a volunteering event in Santa Maria de Feira at the Set + Pessao Association. The association supports and develops culture and handcraft projects to promote the reintegration of people in socially vulnerable circumstances.