Interview with Olaf Tschimpke
Interview with Olaf Tschimpke, the member of VGP Foundation´s board
Olaf Tschimpke was nominated to the VGP Foundation's board of directors from 21 February 2020. The geographer is chairman of the International Nature Conservation Foundation of NABU, the largest German nature conservation association.
When did you first hear about VGP?
The company has been operating in the German market since 2013, so I have been aware of VGP for quite some time. Before an industrial park can be developed in Germany and a logistics centre built, for example, a municipality must first designate a commercial area. The nature conservation authorities are involved in the approval process, and organisations such as the NABU are also consulted. Once this process has been completed and the development plan is in place, the options of influencing it
are very limited. However, initiatives with regard to what could be done on such a site or on top of the buildings can always be suggested. This is challenging, but also opens huge opportunities. The exterior area, which is not directly used for operations can be developed into amusement parks or greenery can be planted.  And roof areas can be used for solar or photovoltaic systems, to name just a few examples.
What drove you to serve on the VGP Foundation's board of directors?
Katherina Reiche, one of the board members of the company, drew my attention to the foundation. I have been a committed conservationist for a long time and consider it as my responsibility to contribute with my expertise wherever possible.
There are many foundations that address social issues, and the VGP Foundation will do so, too. But in the field of classical nature conservation, when it comes to protecting landscapes, animal and plant species and preserving biological diversity, there are comparatively few. That is why I consider the Foundation's decision very encouraging; it is good that nature conservation is set as an additional topic.
From your experience as chairman of the NABU International Nature Conservation Foundation, or Foundation for Nature, you bring along a lot of experience and expertise. How will you bring this into the work for the VGP Foundation?
I am excited to be able to help identify and launch meaningful projects. What makes sense? Where can we make a difference? The Foundation's aim is to develop its own profile and to promote projects that have an impact. Here, I bring a lot of prior experience and an extensive network with the International Foundation for Nature Conservation of the NABU. Additionally, I bring with me an array of employees, also on a European level. We partner with organizations in many countries. Environmental organisations are not as strong throughout Europe as they are in Germany, given that some civil societies are not yet as strongly developed. I see a whole range of tasks that can be tackled together. As an example, I would mention the last virgin forests in the Carpathians, or the protection of wetlands in the EU.
Are you already thinking about specific projects that you will propose to the Foundation as worth supporting?
We are currently in the process of identifying which projects – also from a European perspective – we could tackle first. The protection of forests is important, as well as the preservation of migrating birds. Many of the Central European migrating birds are moving to Africa, connecting all countries where VGP is active. They migrate either on the western route via Spain, on the central route via Italy/Malta or on the eastern route via the Balkans/Turkey/Israel. It is therefore particularly important to protect wetlands as important breeding, resting and feeding areas.
The protection of moors, which are an important reservoir of greenhouse gases – the Baltic States, for example, have large areas of moorland worthy of protection – come to mind.
Are there going to be projects in each of the 12 European countries where VGP is currently operating?
The EU Commission is currently incorporating important aspects into its biodiversity strategy, which sets out the EU's sustainable development goals. It sets the objective of turning ten percent of total agricultural land into decommissioned areas. The biodiversity strategy thus ties in with the "Space for Nature" demands of the European nature conservation associations in the Birdlife network. One focus will be on the protection and restoration of ecosystems and on the development of green infrastructure at an EU level. Here we can get involved and develop a concept under an "umbrella brand" for VGP for all European countries.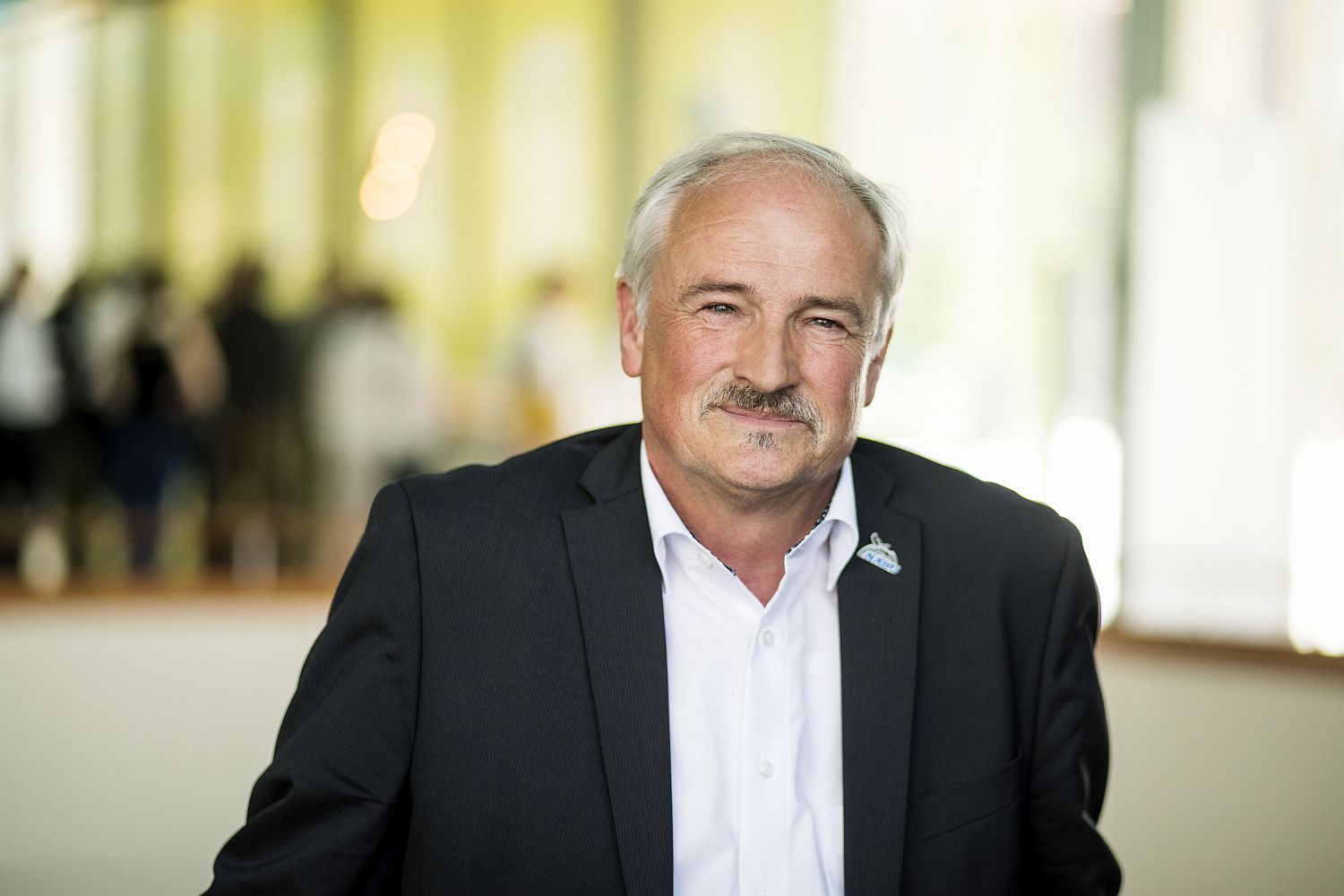 Mr. Tschimpke is currently Chairman of the NABU International Nature Conservation Foundation. Founded in 2009 by the NABU (Nature and Biodiversity Conservation Union), Germany's largest nature and biodiversity conservation association, it aims to protect natural heritage worldwide. The foundations' international project funding is focused on climate protection and the conservation of biological diversity. Until 2019, Tschimpke served as President of the NABU and was Deputy Chairman of the Council for Sustainable Development of the German Federal Government from 2012 to 2019.